Before You Buy The Drain Strainer™ Scrap Collector System
If you have recently discovered The Drain Strainer™ and would like to learn more about what is, how it works and why our scrap collector system is the best solution for your commercial kitchen before you buy it, then this is the best place to start.

Invented By A Former Restaurant Owner
The Drain Strainer™ is a solution for your commercial kitchen that was invented by a former restaurant owner. Our prototype was originally designed to keep the noodles in our small independent Italian restaurant from clogging our grease trap when we washed our dishes while still allowing our 3-compartment sink to drain quickly. Our owner quickly realized that the simplicity of this solution would have broad appeal to our fellow commercial kitchen operators.
Many of our customers aren't used to buying direct. They typically buy their food service equipment from a supplier. But when you buy from us, not only do you get the best price, but by going straight to the source you are dealing directly with our owner who owned a restaurant for 15 years, has been in your shoes and understands first hand the commercial kitchen problems that you're trying to solve.
Buying The Drain Strainer™ from our website is no different than any other type of online shopping. Simply pick out the model that you want, put it in your shopping cart, pay for it with a credit card and tell us where to ship it.
If you have any questions about which model would work best for your commercial kitchen, simply visit our Compare Models page or see our Support page if you have any other questions.
We're here to make the buying process as painless as possible and help keep your commercial kitchen running smoothly without any headaches.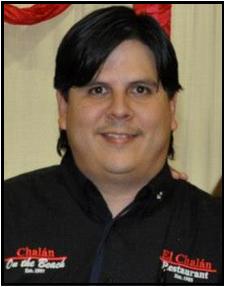 "Thank you for creating a product that will help reduce the need to call a plumber every 2-3 weeks. I have tried various options to get my staff to take better care of what goes down the 3 compartment sink drain but it did not work. The Drain Strainer makes it extremely simple for them. The first two XL's that I ordered have worked perfectly. These additional two I ordered are for a different location and we expect the same results there."
Jim Abanto - Owner