Our Website is designed to handle domestic orders within the continental United States.  For orders to Alaska or Hawaii or for international orders, there are additional shipping charges, so please send an email to brian@TheDrainStrainer.com to get a quote regarding our professional drain straining products before ordering.
Our distribution center is in California, so only California residents are charged sales tax. Normally, it takes anywhere from 1-5 business days for delivery depending on your part of the country.
These are our approximate shipping times: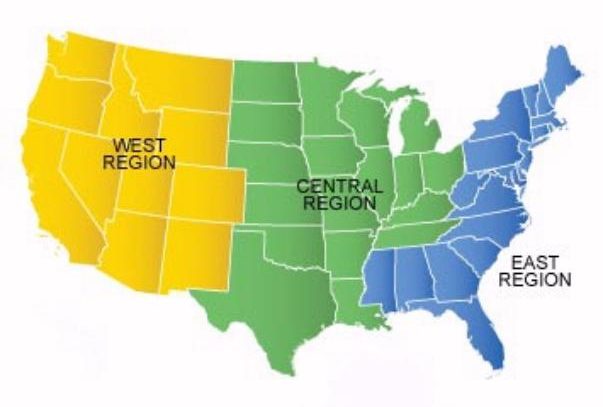 West Region: 1-2 Business Days
Central Region: 3-4 Business Days
East Region: 5 Business Days
Each order will be shipped within 2 working days at a flat rate upon receipt of certified funds. The shipping cost listed during checkout is for the contiguous 48 United States only and is NOT refundable.
Tracking numbers will be provided by the shipping company.
We only ship to the address which can be confirmed by your credit card company. We do not ship to APO, FPO, and P.O. BOX or non-U.S. addresses.
No combined shipping. If you ordered two or more items, you may receive them in multiple boxes on different days.
In order to ensure the quality of our products, we carefully check each product before shipping to you. Please carefully check the "PACKAGE" and "PRODUCT" before the freight carrier leaves. Since all products are shipped by the third party we guarantee that all products will be in perfect condition when leaving our warehouse, but please understand that we can't guarantee scratch-free shipping.
BEFORE the Freight Carrier Leaves
Damaged shipments from handling must be claimed with the freight carrier and noted on the freight bill "BEFORE THE FREIGHT CARRIER LEAVES" and contact us immediately within 72 hours. If the damage has been noted on the freight bill, we will contact the freight carrier and send the replacement part to you.
AFTER the Freight Carrier Leaves
If any damage or missing parts are found "AFTER" the freight carrier leaves and has "NOT" been noted on the freight bill, the damaged part must be returned for replacement, and the shipping fee is on purchaser's cost. Please contact us within 72 hours and we will contact the manufacturer for you and send you the instructions for returning the damaged part. Please do not return items to us without receiving instructions.
We have the most straightforward return policy possible:
If you don't like your Drain Strainer™ product(s) for any reason, simply return it within 30 days after the original purchase date.
The returned merchandise must be:
⋅ in like-new condition
⋅ no scratches
⋅ with original packaging and literature
Any damage or missing part will be deducted from your return.
DO NOT return items without receiving prior approval and instructions.
Once we receive your returned product(s), we'll send you a refund,
minus a 20% restocking fee and the original shipping and handling charges.
We will notify you via e-mail of your refund once we have received and processed the returned item. You can expect a refund in the same form of payment originally used for purchase within 14 to 21 business days of our receiving your return. Please note that shipping charges are not refundable.
If your Drain Strainer™ is damaged during shipping, we will replace it at no charge.
We guarantee our products from defects for one year.
If you change your mind and decide to send something back, you must do it within 30 days of the purchase date.
All returns require prior approval and are subject to shipping charges plus a 20% restocking fee. 
Call us for more details:
(417) 893-0737
Please Note the Following:
Your merchandise is non-refundable after 30 days of its original purchase date.
Any return of merchandise, when authorized, will incur a 20% re-stocking fee, which is deducted from your return amount.
Keep your shipping records for proof of shipment in the event of loss of returned merchandise.
Attention: A value of over $100.00 should be used for insuring your return shipment.
Not Liable For Returned Merchandise That Does Not Reach Our Warehouse
We guarantee our products from defects for one year.
Unless otherwise provided, the sole remedy under the above warranty or any implied warranty is limited to the replacement of defective parts with those of equal or greater value at the sole discretion of The Drain Strainer LLC. You will be responsible for labor and both way shipping costs associated with warranty replacements.
Limitation of Liability: In all circumstances, The Drain Strainer LLC's maximum liability is limited to the purchase price of the products sold.  The Drain Strainer LLC shall not, under any circumstances, be liable upon a claim or action contract, tort, indemnity or contribution, or other claims relating to the products we sell which exceed this liability limit.  The Drain Strainer LLC shall not be liable for third party claims for damages against the customer, or for malfunction, delays, interruption of service, loss of business, loss or damage to exemplary damages, whether or not The Drain Strainer LLC has been made aware of the possibility of such claims or damages.
We only accept credit card payments through Stripe or PayPal.
Contact us if you need to make a payment by check to our postal address.
Because our distribution center is in California, we charge the 9.625% sales tax for orders shipped to any address in California.
The sales tax rate is subject to change at any time.