Top Ten Reasons To Order From Us
There are multiple companies out there selling various products that claim to be solution to all the drain problems in your commercial kitchen. So why should you order The Drain Strainer? Here's our Top 10 Reasons:
10. It works. Plain and simple. Ask our customers.
9. It's easy to install. You can hire a plumber or do it yourself.
8. It's easy to operate. Just empty the strainer drawer like the catch tray on your commercial dish machine.
7. It's sturdy and well made. No cheap plastic. Solid, durable stainless steel.
6. It's affordable. It's less expensive than repairing or replacing a commercial garbage disposal or having continuous service calls to pump your grease trap or clean out your aging drain lines.
5. There's no ongoing costs. No additional filters to buy. No chemicals needed. No electricity.
4. Excellent customer service. Quick and knowledgeable support. Clear communication.
3. We've been in your shoes. Our Founder and President owned a restaurant for 15 years. We know commercial kitchens.
2. It's the law. If not in your area, it will be soon. More municipalities are banning commercial disposals and requiring wet waste interceptors to keep food solids out of their sewer systems as part of the Best Management Practices for their Fats Oil and Grease prevention programs mandated by the Clean Water Act.
1. It keeps your kitchen running smoothly. Reduced headaches and maintenance costs keeps your employees happy and puts extra money in your pocket.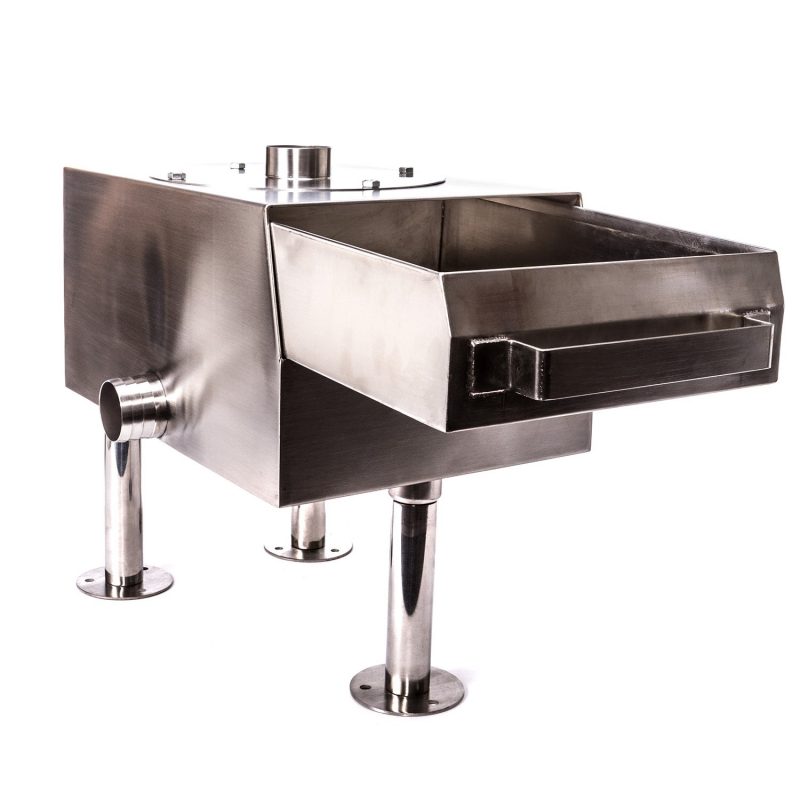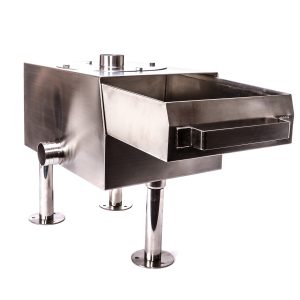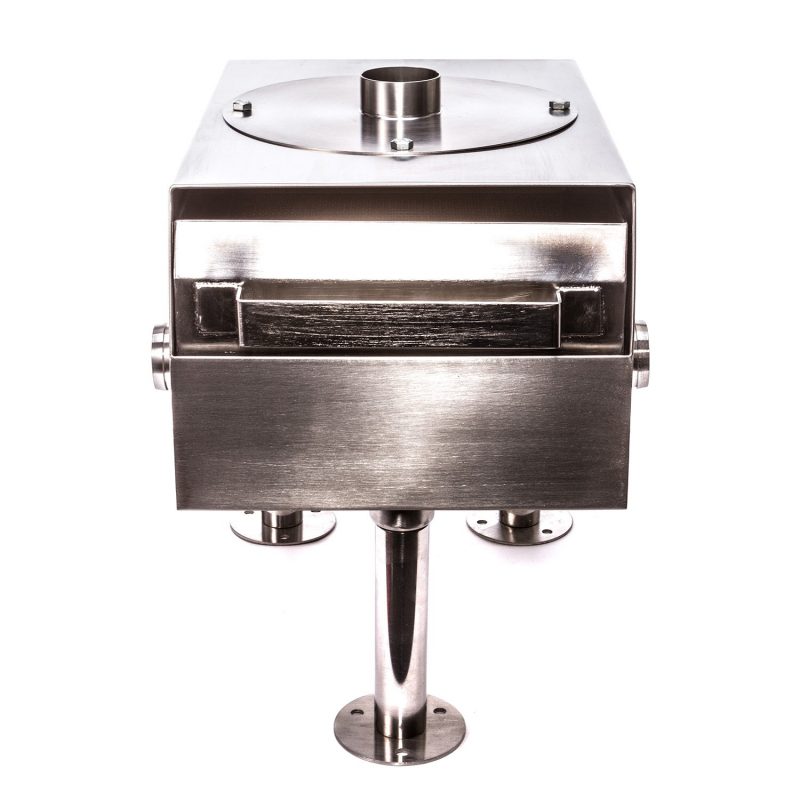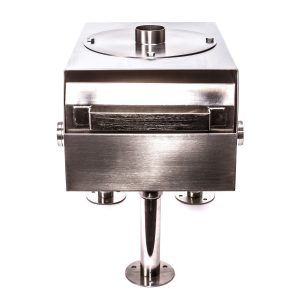 The Drain Strainer Compact
The Drain Strainer™ Compact is designed for use in kitchens where you have multiple sinks, but a limited amount of space underneath them is an issue.
$

700.00
Add to cart