The Drain Strainer™ List Of Features
The Drain Strainer™ is a stainless steel food solids separator that was invented by a former restaurant owner for our fellow commercial kitchen operators to capture food solids when you're washing dishes and prevent them from clogging your grease trap while still allowing your 3-compartment sinks to drain quickly.
It also creates an air gap to prevent any potential sewer backflows from getting into your commercial sinks. This effective and affordable commercial garbage disposal alternative has many useful features that make it the best solid protection solution for your foodservice operation.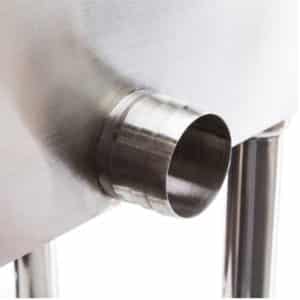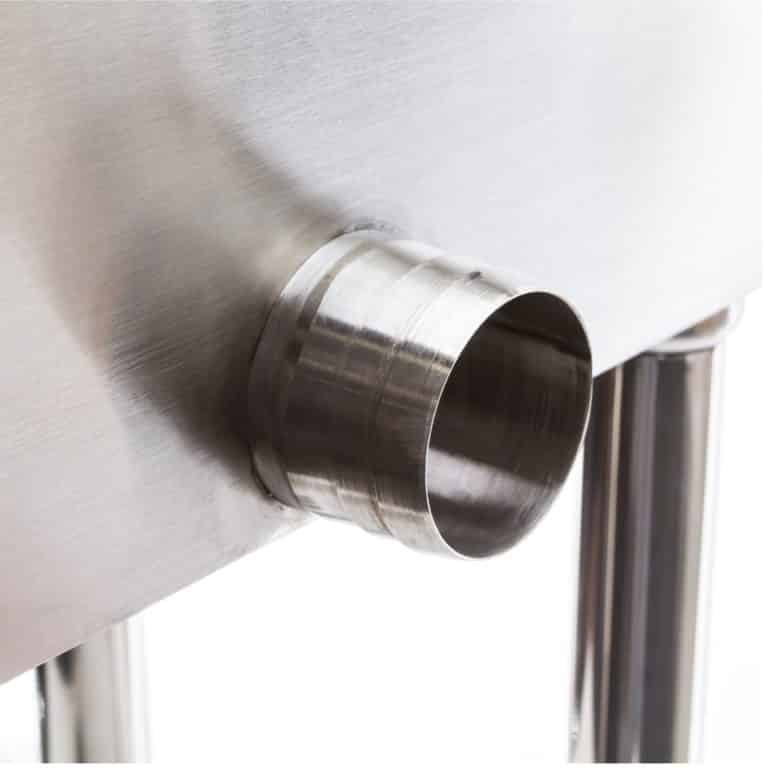 Sturdy Stainless Steel Construction
No gaskets or seals that can leak. No ball bearings to wear out. No motor that eventually burns up. No dangerous sharp blades that can mangle silverware and no moving parts to break down over time. The Drain Strainer™ is made of sturdy stainless steel to stand up to the wear and tear of your busy commercial kitchen.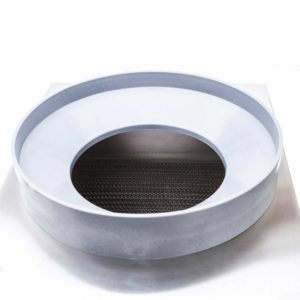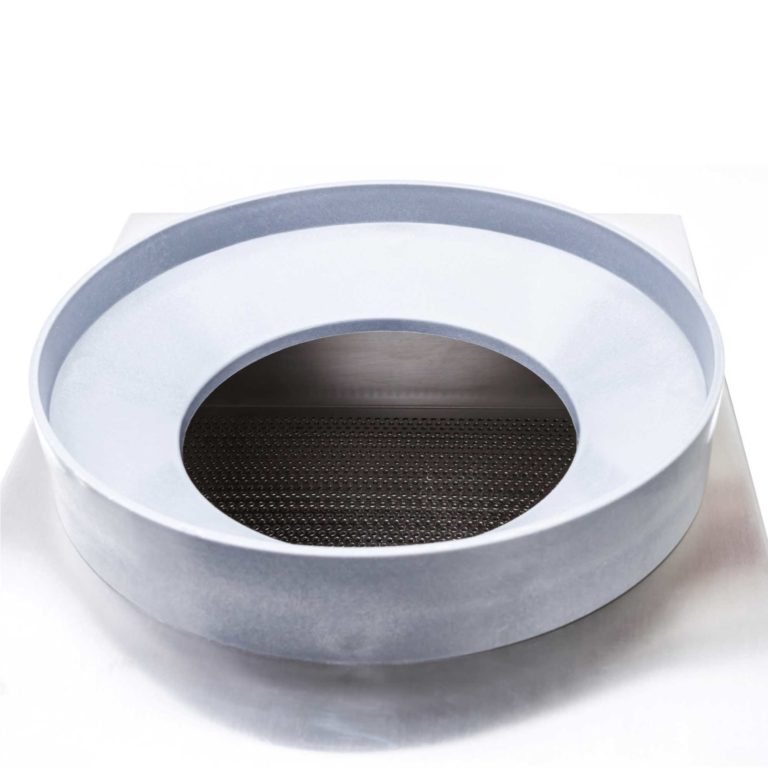 Both the Crown Adapter and XL models have a universal crown adapter on top to cover up the hole after you pull a commercial garbage disposal and funnel the food solids into the top of the unit. There's no need to worry about the size of the sink opening for your current commercial garbage disposal when you replace it.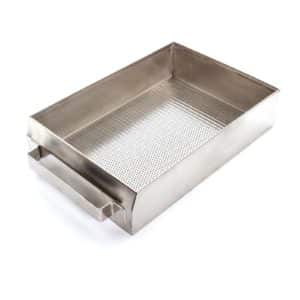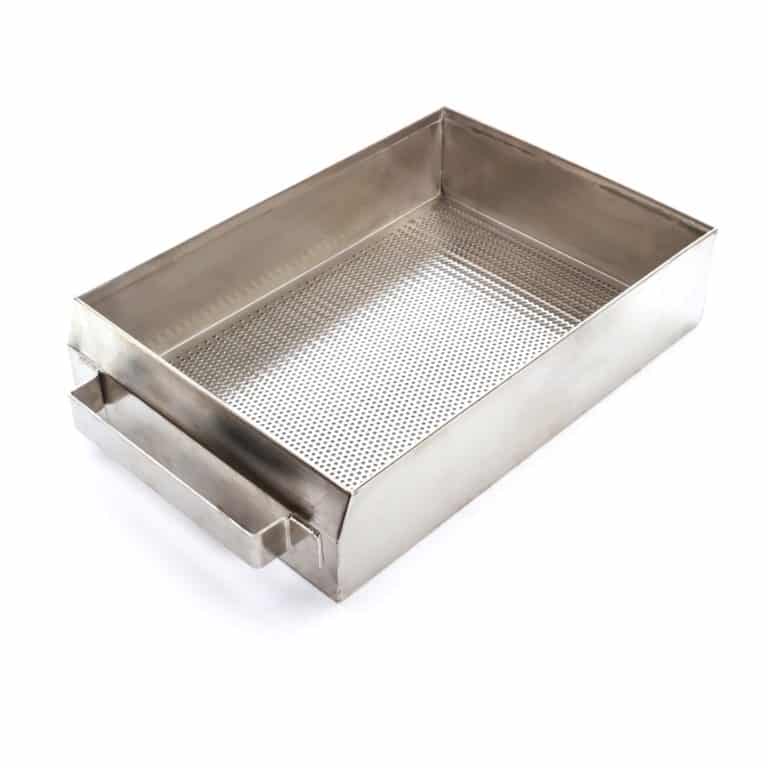 The water from your stainless steel commercial sinks filters through the 2mm holes in our strainer drawer that is inside the housing while the food debris gets captured. When the strainer drawer gets full, simply slide it out and empty it in the trash or save for compost.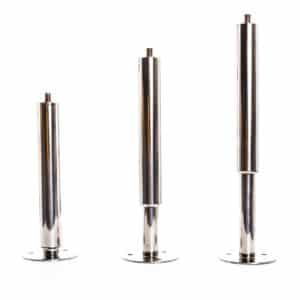 Our Drain Plate, Crown Adapter and XL models have adjustable legs so you can customize your Drain Strainer to the perfect height. Make your unit snug underneath the 3 compartment sink or raise or lower the unit so the outlet on the bottom of the strainer drawer box is at the desired height for where you're tying into.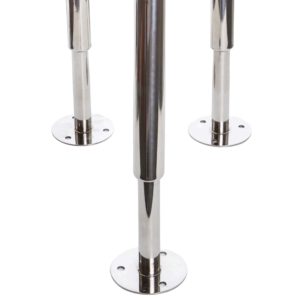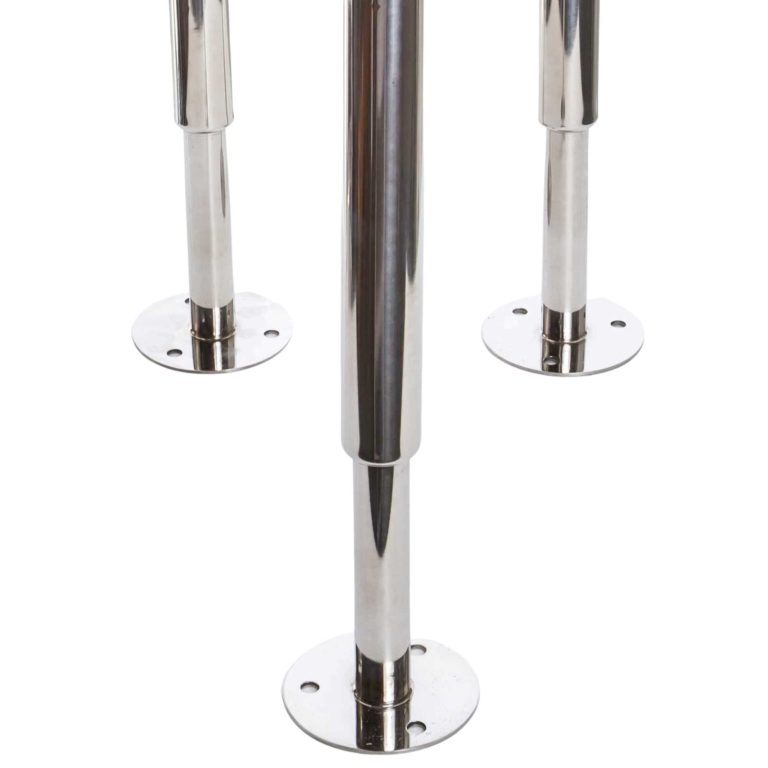 The flanged feet on all four models provide a wide base for support that can be hammer drilled to the floor for extra stability if desired.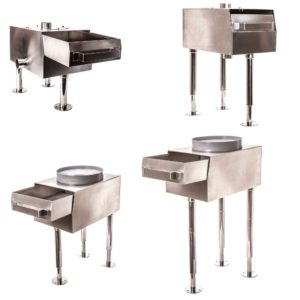 Four Models To Choose From
Let us help you find The Drain Strainer™ that's the perfect fit for your commercial kitchen. Visit our Compare Models page for more details.

A Professional Grease Trap Food Strainer Solution
The Drain Strainer™ is a food solids separator that allows the water from your sinks to filter through its strainer drawer while capturing all the solids that normally clog your grease trap.  It also creates an air gap so your commercial sinks are not tied in directly to your grease trap. See our "What It Is" page for a full description of how this professional grease trap food strainer works.
Other drain screen systems go inside your sinks and can become hard to maintain.  While these prevent solids from going down the pipes, unfortunately, they also keep your sinks from draining very well.  Your business needs a drain straining solution that can work in tandem with your existing grease trap.
Don't wait until your employees get frustrated and bypass those types of systems before you make the switch to a better grease trap draining solution. Stop spending money on grease trap pumping and start preventing these problems with The Drain Strainer™.
See how we can help your commercial kitchen, restaurant or bar by viewing the videos on our site that demonstrate how our food scrap collector products prevent problems before they start. Visit our "How To Order" page to get yours today.