Support For The Drain Strainer™ Wet Waste Collector
The Drain Strainer™ is the most effective and affordable wet waste collector and commercial garbage disposal alternative on the market. Invented by a former restaurant owner, our company is here to serve our fellow commercial kitchen operators and answer any questions you might have.
When you speak with someone from The Drain Strainer™, you're talking to someone who has years of personal experience with commercial sink strainers, not someone who's just answering the phone.  Armed with cell phones, texts, voicemail and e-mail, we can ask the right questions, to get you the right answers, as if we were standing right there in your kitchen.
We keep our product line simple so we can be experts in our field.  Our company founder originally created The Drain Strainer™ to solve drain problems in his own restaurant and he believed so strongly in its success that he started this company to share this concept with other commercial kitchens.  We're here to solve your problems quickly and efficiently.

Invented By A Former Restaurant Owner
The Drain Strainer™ is a solution for your commercial kitchen that was invented by a former restaurant owner. Our prototype was originally designed to keep the noodles in our small independent Italian restaurant from clogging our grease trap when we washed our dishes while still allowing our 3-compartment sink to drain quickly. Our owner quickly realized that the simplicity of this solution would have broad appeal to our fellow commercial kitchen operators.
If you have any questions about which model would work best for your commercial kitchen, simply visit our Compare Models page.
We're here to make the buying process as painless as possible and help keep your commercial kitchen running smoothly without any headaches.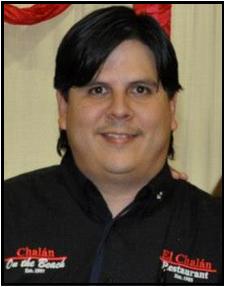 "Thank you for creating a product that will help reduce the need to call a plumber every 2-3 weeks. I have tried various options to get my staff to take better care of what goes down the 3 compartment sink drain but it did not work. The Drain Strainer makes it extremely simple for them. The first two XL's that I ordered have worked perfectly. These additional two I ordered are for a different location and we expect the same results there."
Jim Abanto - Owner