Replace Your Existing Commercial Garbage Disposal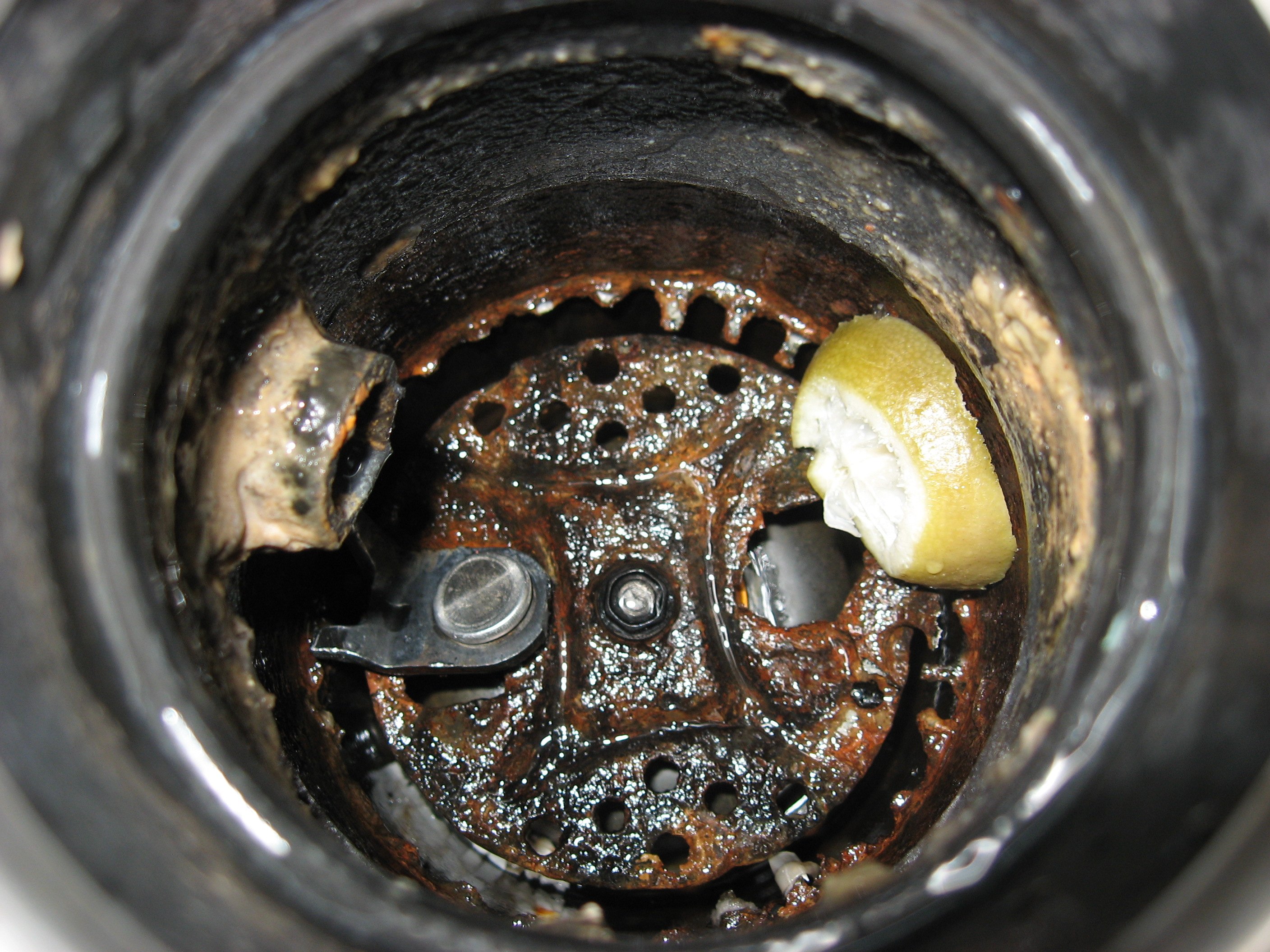 Stop the expensive cycle of repairing or replacing your commercial garbage disposal
Not only does it cost less to install The Drain Strainer™ than it does to repair garbage disposal leaking seals or replace a defective motor, but you'll also find it much simpler to install in its place.
If you're replacing a commercial garbage disposal, then you'll either want to order The Drain Strainer with Crown Adapter or The Drain Strainer XL.
Both models have the universal Crown Adapter on top that serves as a funnel to cover the hole once the existing commercial garbage disposal has been removed.
Note that The Drain Strainer™ doesn't actually attach to the bottom of the sink bowl like the disposal. You simply adjust the legs to get your unit flush underneath the bottom of the sink.
The box and the strainer drawer are the same sizes for both The Drain Strainer with Crown Adapter and The Drain Strainer XL. The only difference is that The Drain Strainer XL comes with a set of 6" leg extensions for taller sinks.
Effective And Affordable Commercial Garbage Disposal Alternative
| | The Drain Strainer™ | Vs | Commercial Garbage Disposal |
| --- | --- | --- | --- |
| | | | |
| No seals, motor, ball bearings or other moving parts that eventually wear out | | | |
| Won't mangle silverware or be a danger to your employees from sharp spinning blades | | | |
| More affordable, easier to install and built to last | | | |
| Doesn't require electricity | | | |
| Doesn't flush food waste into drinking water | | | |
| Not banned by local municipalities | | | |
| Can save food waste for compost | | | |
To order the correct garbage disposal alternative, start by determining what the height will be from the bottom of your sink bowl to the floor once the disposal is removed. This will determine which commercial drain straining solution you need.
That measurement is your "Sink Height".
Still unsure of which unit to order?
Watch our commercial drain straining solution video to see how The Drain Strainer™
replaced a defective commercial garbage disposal in a restaurant.
See The Drain Strainer™ with Crown Adapter installation instructions (or the XL installation instructions below for taller sinks) to see the dimensions of the unit. The legs can adjust up to an additional 5 inches and you can add as many sets of 6-inch leg extensions as needed to achieve the proper total height.
You'll use the crown adapter to fit snug underneath the sink bowl opening and once the unit is connected firmly in place, you can decide if you want to bolt the feet to the floor for added stability. Some prefer the ability to disconnect it more easily for occasional thorough cleaning.
Other Drain Strainer™
Models Instructions