Commercial Garbage Disposal Alternative:
The Drain Strainer™ Is The Best Solution
NO GARBAGE DISPOSAL REPAIRS
If you are looking to improve your commercial kitchen drainage system, or are in need of repairing or replacing a restaurant garbage disposal leaking from the side, then look no further than The Drain Strainer™.  Our commercial sink drainage wet waste collector avoids the need to purchase other costly equipment such as commercial drain cleaners, food scrap collectors and commercial disposers.
Our superior commercial kitchen drainage system is a cost-effective, long-term solution that eliminates many overhead costs and allows your company to avoid replacing garbage disposer units and dealing with costly commercial sink repairs.
Effective And Affordable Commercial Garbage Disposal Alternative
| | The Drain Strainer™ | Vs | Commercial Garbage Disposal |
| --- | --- | --- | --- |
| | | | |
| No seals, motor, ball bearings or other moving parts that eventually wear out | | | |
| Won't mangle silverware or be a danger to your employees from sharp spinning blades | | | |
| More affordable, easier to install and built to last | | | |
| Doesn't require electricity | | | |
| Doesn't flush food waste into drinking water | | | |
| Not banned by local municipalities | | | |
| Can save food waste for compost | | | |

Commercial Garbage Disposals Are Expensive To Fix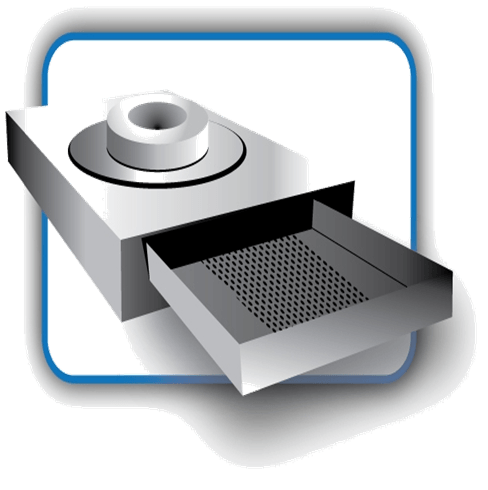 Most commercial garbage disposal repairs fall into three main categories.  A leaking garbage disposal is generally caused by faulty seals that eventually wear out over time and potentially leave a foul odor behind.  Those constant drips are a nuisance in your commercial kitchen or restaurant dish area and unfortunately, health inspectors will either want you to repair your leaky commercial garbage disposal or replace it.
Other common garbage disposal repairs are required when either the bearings or the motor wear out and the restaurant garbage disposal just hums or backs up into the other sink.  Unfortunately, commercial garbage disposal repair costs are almost as expensive as commercial garbage disposal replacement. In most cases, operators end up spending way too much money to only buy themselves a few more years until their existing garbage disposal breaks down again and the whole process eventually is repeated.
A Better Commercial Disposer Solution
The Drain Strainer™ doesn't require water or electricity to operate and there are no moving parts (motors, ball bearings, etc.) that may wear out and need to be replaced in the future.  There aren't seals that eventually begin to leak or cause strange smells in your kitchen area.  Your employees won't accidentally grind anything up.  No more mangled silverware or potential risk of serious injury.  See our "What It Is" page for a full description of how our professional drain solution works.
Not only can you install our commercial kitchen and restaurant drainage system for less than the cost of repairing a restaurant garbage disposal leaking water from the bottom or replacing a defective motor that hums, it is a superior system because you prevent the food debris from ever entering your sewer system. Visit our "Replace Commercial Disposal" page to see our video of an actual installation of our drain straining solution that replaced a defective commercial disposal at a fraction of the cost of repairing it.
Other commercial garbage disposal alternatives such as collector systems can be almost as expensive and require an even more extensive kitchen remodel than the commercial disposers they are replacing. Some scrap collector systems still require electricity and running water. The Drain Strainer™ is a much more affordable alternative. Our scrap collector system easily retrofits into your existing sink system with only minor plumbing adjustments needed which reduces your installation costs.
Many municipalities have already banned commercial garbage disposals to prevent food solids from entering their sewer system and more are considering it in the future.  Others are getting more diligent in monitoring commercial kitchens, restaurants and bars to avoid potential sewer problems and have started levying hefty fines for waste water violations.
If your commercial garbage disposal repair estimate is too high, consider replacing it for the last time with our professional drain cleaner solution - The Drain Strainer™. Visit our "How To Order" page to get yours today.