Texas Town Implements Grease Interceptor Ordinance To Eliminate FOG
In a move to protect the City's infrastructure, the Kilgore Texas City Council recently enacted a new grease interceptor ordinance that will impact commercial kitchen owners. The new ordinance focuses on the disposal of fats, oils, grease, and grit, aiming to curtail the significant damage caused over the years to the city's pipes.
All commercial kitchen owners that are handling grease will now be mandated to install grease traps on their premises. This decision stems from a persistent issue. The City's Public Works Department had registered over 52 work orders for cleaning sewer lines at businesses over the past year. 75% of these work orders were due to grease clogs, costing the City approximately $9,000 in labor, equipment, and materials.
According to the Public Works Director, the ordinance outlines who is required to have a grease interceptor, recommends proper sizing, cleaning intervals, and establishes civil penalties for failure to comply.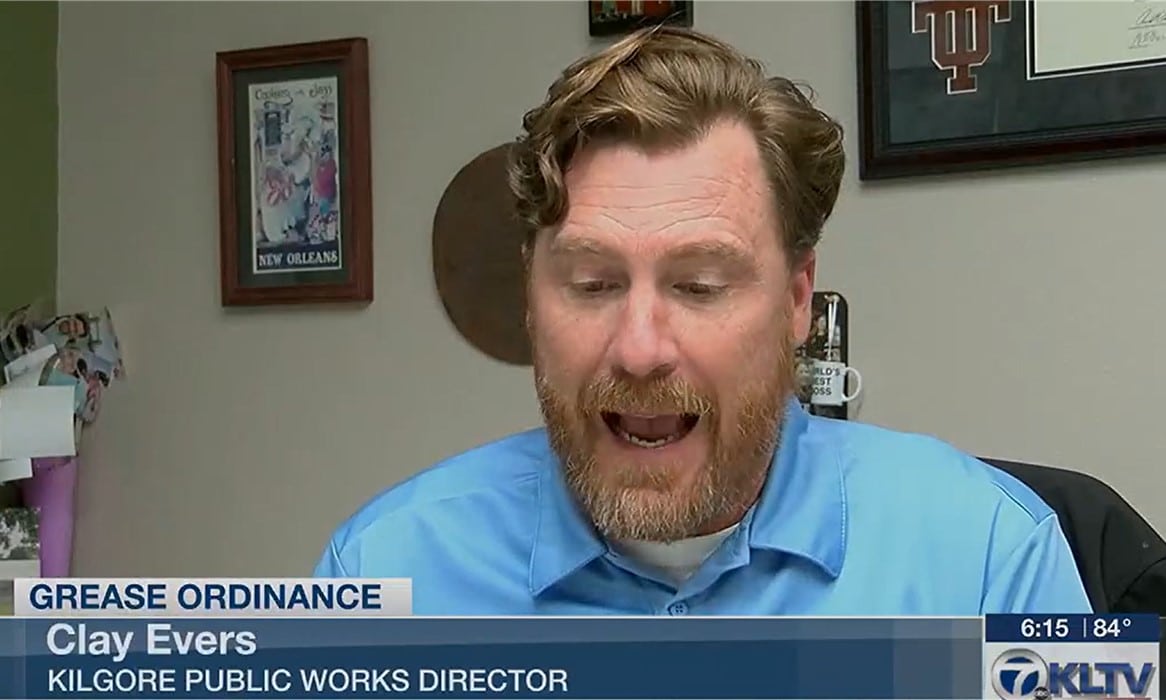 The first offense for non-compliance will attract a $250 fine, with subsequent offenses incurring escalating penalties.
This new ordinance is part of broader nationwide focus on environmental preservation. The Federal Clean Water Act mandates that local municipalities devise best practices to inhibit fats, oil, and grease from infiltrating their sewer systems.
Many local municipalities have drafted ordinances to ensure that commercial kitchen owners not only install grease traps and interceptors but also maintain them meticulously.
Many of the local restaurant owners already have a grease trap installed. Despite not having a fryer, commercial kitchen owners install a grease interceptor to prevent oil and grease from descending down their drains.
All restaurants that cook any type of meats or use oil or butter will eventually have grease and oil build-up. Having a grease interceptor installed allows the water to proceed to the City's sewer system while stopping all the grease.
These preventive measures are more than just a compliance requirement. They are a crucial step towards sustainable urban development and part of being a good neighbor.
Every prevented clog, each averted damage, translates to dollars saved and resources channeled towards enhancing other parts of the City and prevent the negative press that can come with sewer spills that are blamed on a local business.
To prevent problems in your commercial kitchen that can result from having a clogged grease trap, consider installing The Drain Strainer. Invented by a former restaurant owner, The Drain Strainer is a commercial garbage disposal alternative that captures food solids that could clog your pipes and grease trap while still allowing your sinks to drain quickly.